Earlier this year, I decided to pursue my dream of becoming a professional basketball player. It was not an easy decision, given the state of the world at the time. The pandemic brought uncertainty to everyone's life, and all of a sudden, things that seemed important were completely pointless.
All sports were shut down, until further notice. No one knew if the different basketball leagues would be cancelled, postponed or resumed.
Iceland has been almost completely shut down the last few weeks, which for me, means no basketball. I have had a lot of extra time to browse the internet and reflect on how I use the Vivaldi browser, compared to how I used Google Chrome.
European basketball is extremely sponsor reliant. As you know, not only sports were shut down in the spring and summer, but also businesses and whole industries. Basketball club's local sponsors were struggling to survive, let alone sponsor a basketball team.
Clubs that normally would have the financial stability to sign multiple foreign players were now limited to just a few. The competition to get signed by a team was high, and there was no guarantee.
When I got introduced with the possibility to play basketball in Iceland, I couldn't imagine a better situation. Iceland managed to keep control of the virus to some degree and I would imagine their basketball season would go on as normal, compared to other leagues in Europe.
Sports in Europe have resumed, however. Little did I know that since early October, Iceland is the only league in Europe that hasn't played a single game of professional basketball.
Tab Tiling
When I don't play sports, I watch sports. I am a big fan of football, I watch Formula 1 every weekend and I also watch basketball as much as I can. These events are often scheduled at the same time.
I recently wrote a piece about 3 things I believe work better in Vivaldi than in Google Chrome, where I mentioned that Vivaldi's Tab Tiling feature is great for studying.
Usually I would have to choose which sporting event I would like to watch, but ever since I've switched from Chrome to Vivaldi, I have been watching 4-5 events at the same time using the Tab Tiling feature.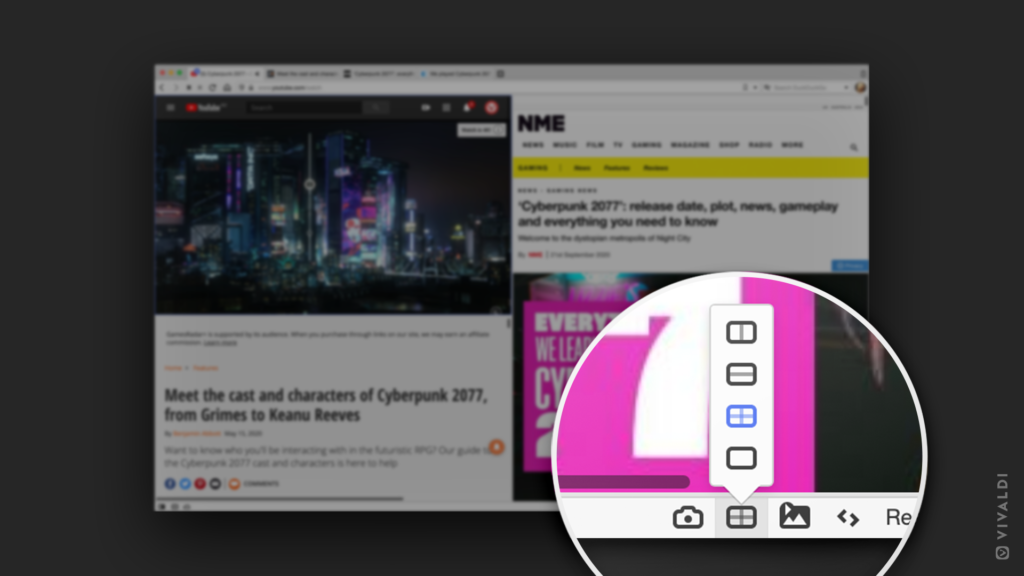 Web Panel
I use twitter almost solely for sports. I get all my news and updates on the teams and leagues I follow, as well as I enjoy the discussion from fans around the world.
When I watch a football game or a Formula 1 race, I check twitter regularly to stay up to speed on live reactions and discussions. This is a blessing and a curse as it makes the event more interesting, but often keeps my focus away from the game since I am constantly on my phone.
With Vivaldi's Web Panel I have access to Twitter and other social media on the side of my browser, which makes it easier to pay attention to the game while staying up to speed on the live reactions on Twitter.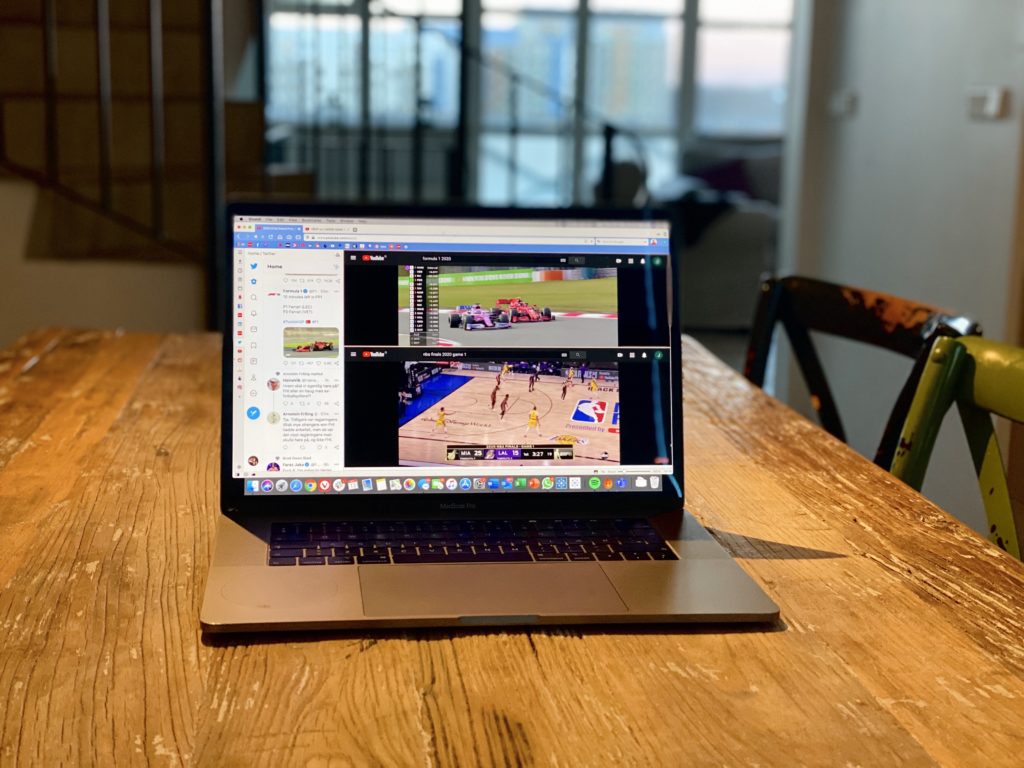 The Web Panel has been frequently used. It is a great way for me to take a mental break from the task I am occupied with. It is easy to read the latest news or just scroll through Instagram and Twitter.
One thing is for sure, my screen time on my phone has gone down quite drastically the last few weeks. In my next blog I will try to capture the experience of a brand-new Vivaldi user. Stay tuned!
Read about three things that work better in Vivaldi than in Google Chrome.